ALOS Japan Terrain Scenery for FSX
This is the scenery for FSX based on the data set of ALOS Global Digital Surface Model "ALOS World 3D - 30m" (AW3D30) which is released by JAXA.
Installing this scenery will make the terrain more realistic and detailed.
The coverage of this scenery is as follows.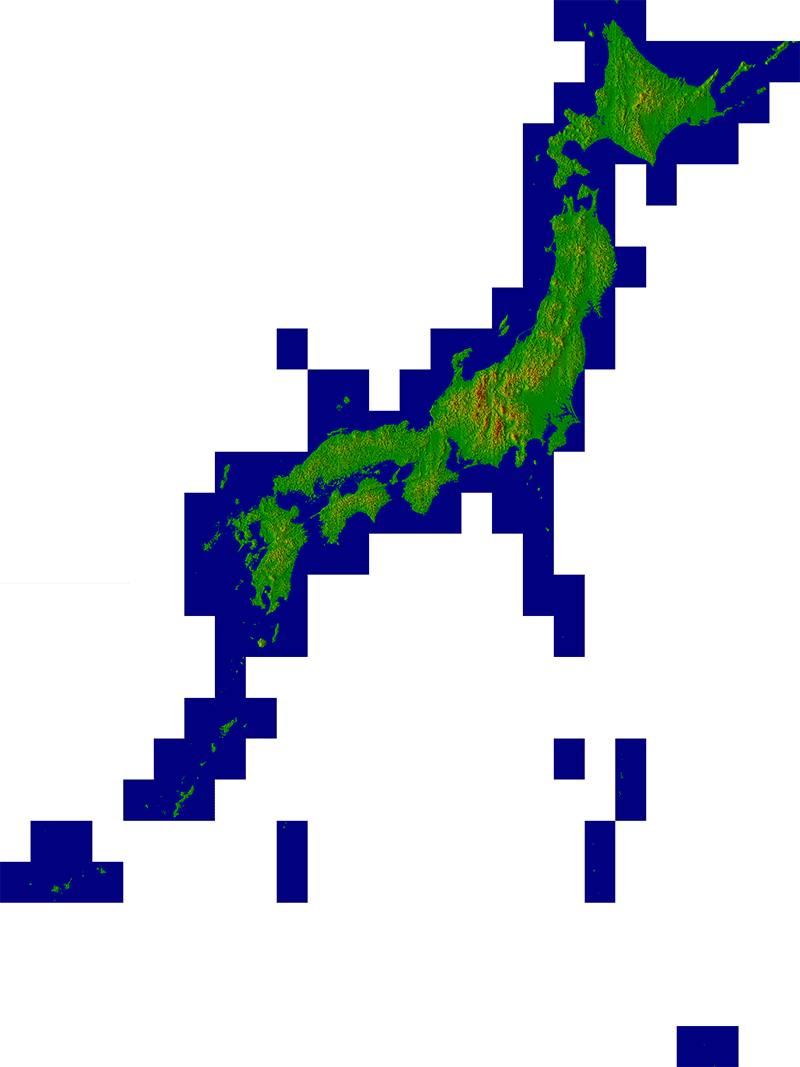 The Japan Aerospace Exploration Agency (JAXA) releases the global digital surface model (DSM) dataset with a horizontal resolution of approx. 30-meter mesh (1 arcsec).
The dataset has been compiled with images acquired by the Advanced Land Observing Satellite "DAICHI" (ALOS).
* The original data of this scenery is provided by JAXA, and the copyright of the original data belongs to JAXA.